The CoolSculpting® from ZELTIQ , also called Cryolipolysis (www.coolsculpting.com) is a non-surgical method to reduce localized fat deposits of the body, mainly in the abdomen, love handles, back and gluteal region ( banana roll ), inner arms and thighs. The technique was invented in 2008 by Dieter Manstein and Rox Anderson of Harvard University . It is a non-surgical treatment, completely non-invasive and painless. Cryolipolysis only destroys fat cells, because they are more sensitive to cold than other cells in the body. These fat cells destroyed by freezing are very gradually re absorbed and finally disappear.
The best results are obtained with non-obese patients who have a stable weight and a healthy diet, but have stubborn fat pockets. Cryolipolysis allows final illimination of localized fat cells, provided that the weight of the person being treated is stable after treatment. Two months after a session, we observe that there is a reduction in the thickness of the fat. The loss of centimeters adds up after each session . The CoolSculpting® device ensures a homogeneous melting of fat. On average , depending on the size of the treated areas , 1-3 treatments are necessary. We can treat more than one area per session. The results are assessed after 2-3 months. The procedure takes one hour per zone. A cosmetic consultation (free for this purpose only with Dr. Adatto) is mandatory before starting a treatment with Coolsculpting .
Immediately after Cryolipolysis, localised redness and bruises are normal. In 3 to 5 days after the procedure, a slightly painful swelling can happen. Also a temporary slight loss of sensation as well as a hardening can be felt for a few weeks. These side effects always disappear, are not systematic and vary from one patient to another.
Before and after
Discover the results of a single Coolsculpting® session
Here are the before and after of patients who have been treated at Skinpulse Beauty

Between two pictures, one session! and 8 weeks.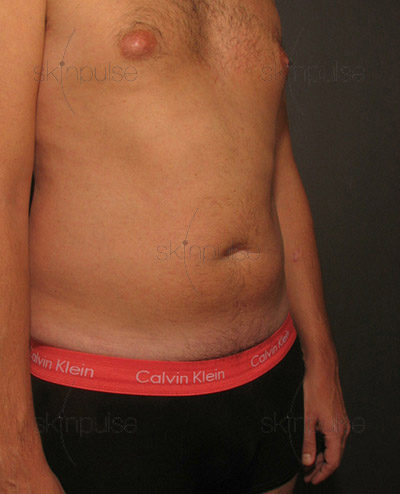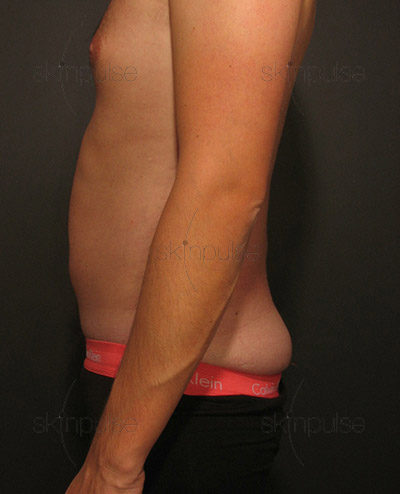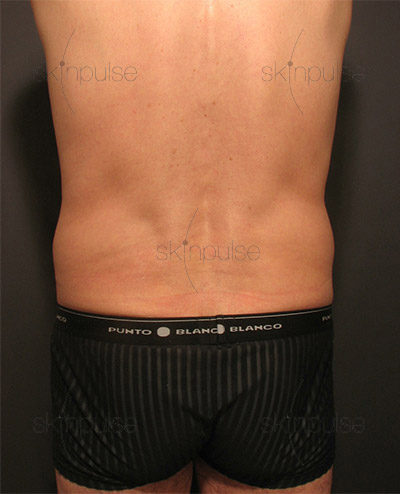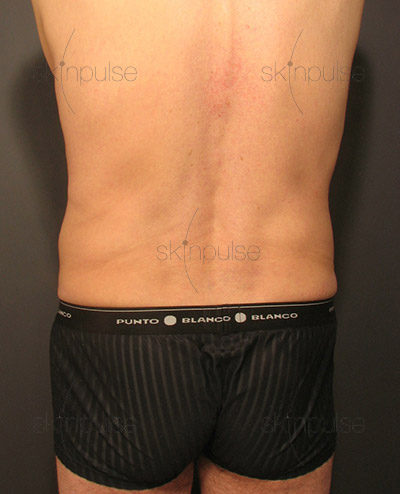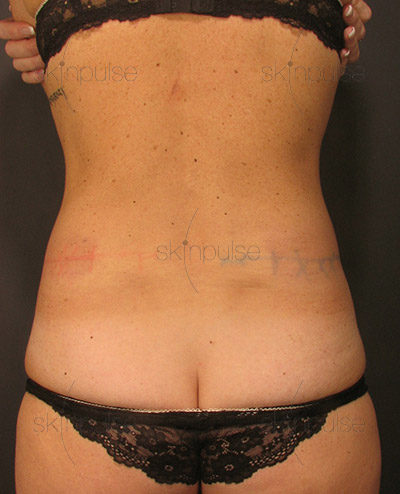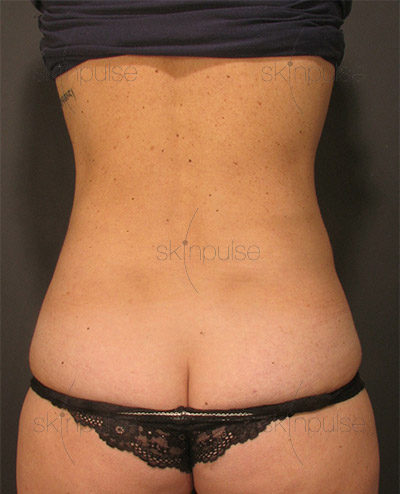 Faq
What is CoolSculpting®? Can you tell me more about it?
CoolSculpting is a breakthrough, non-invasive procedure that uses cooling technology to noticeably eliminate fat without surgery. Your doctor will determine if you are a good candidate and work with you to determine the best treatment plan during a one-on-one consultation.
Am I a good candidate for CoolSculpting®?
CoolSculpting is not a weight loss solution for people who are obese, or a substitute for surgical methods such as liposuction. Good candidates have noticeable bulges in certain areas they'd like to get rid of. Your doctor will determine if treatment is right for you during a one-on-one consultation.
How long is each treatment?
During your consultation, your doctor will discuss how much time should be allotted based on your individual treatment plan. A typical treatment can last between one and three hours.
Is CoolSculpting® safe? Painful? Are there side effects?
CoolSculpting® is FDA-cleared for the flanks (love handles) and abdomen and is proven to be a safe and effective treatment. Typically, there is minimal to no downtime after the treatment though patients may experience temporary pain or discomfort. Side effects can include redness, bruising, swelling, tenderness to the touch, cramping, itching, tingling, and numbness. Numbness can persist up to several weeks after a procedure. Your doctor can talk to you more about what to expect during and after treatment when you meet for your consultation.
How much does CoolSculpting® cost? How many treatments will I need?
The price for CoolSculpting varies, depending on your areas of concern, the number of treatments needed and your ultimate goals. Your doctor would need to assess you in person to help estimate the cost. Typically, you'll see a noticeable reduction of fat in the treated area after one visit, but you may appreciate even more fat reduction with additional treatments.
What happens during the treatment?
You and your clinican first select the area(s) to be treated. Your clinican will position the device on your body. The device will then draw the bulge up between two cooling panels. The sensation is a firm pull and pressure – enough of a pull to ensure the selected tissue will be cooled most efficiently. An hour or so later, depending on your needs, you're done.
What does it feel like?
As the cooling begins during the first few minutes, you will feel pressure and intense cold. This soon dissipates. Many people read, work on their laptop, or even take a nap during their treatment.
Can I return to normal activities after my treatment?
Yes you can. The procedure is completely non-surgical, so typically you can return to normal activities immediately. Some patients experience redness, minor bruising, tingling, numbness or discomfort in the treated area, but this is temporary and will resolve completely. Often times, patients return to work after the session is over.
When will I see results?
You may start to see changes as quickly as three weeks after your treatment, and will experience the most dramatic results after two months. But your body will still flush out fat cells and continues doing so for up to four to six months after treatment.
Do I need to take special supplements or follow a strict diet and exercise program?
No supplements or pills are required and you do not have to adopt new diet and exercise habits. Many patients feel more motivated to take care of themselves after the CoolSculpting treatment, too. Like they get a second lease on their body and want to start anew again by taking even better care of themselves.
Are the results permanent?
When you have your CoolSculpting treatment, the affected fat cells will be eliminated. As long as you maintain your weight with your normal diet and exercise, your long-term results should remain stable.
What will my results be?
Typically, each CoolSculpting treatment results in a noticeable reduction of fat in the treated area. After the initial treatment is complete, you can attain further reductions with additional treatments, resulting in even more fat loss. Some patients find that just one treatment fully addresses their goals. You and your doctor will discuss and design a customized treatment plan that suits you best.